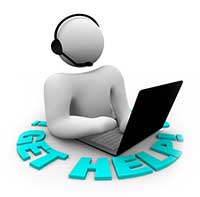 If you continue to have trouble with the training, contact technical training support.
Someone will respond to your request within 24 hours.
For addition information about your user environment, please visit www.whatsmybrowser.org
If you've been asked to send us environment information, after you go to the above site, click the Copy button on that site at the top or bottom of the page, and then paste the copied information in an email. This will allow us to more quickly debug any issues you may be having.